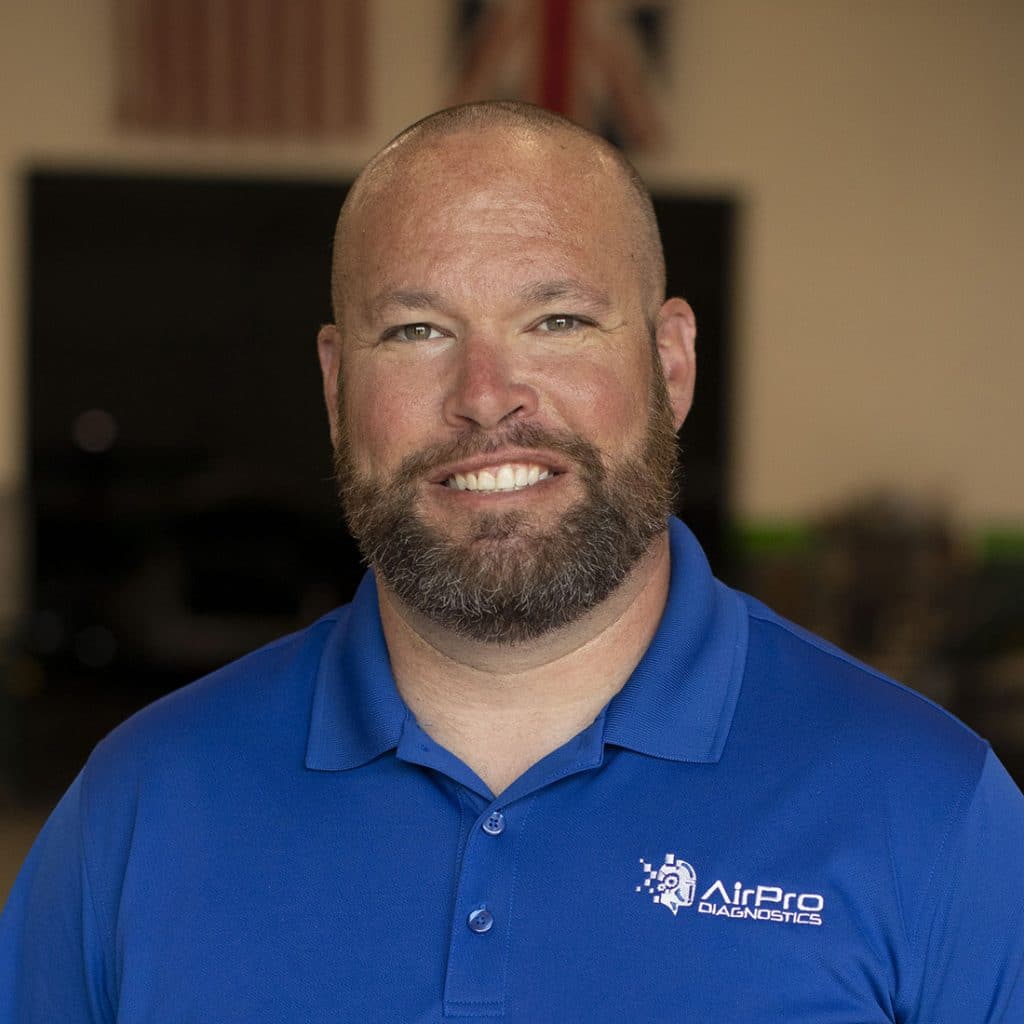 Executive VP Business Development
After trying his hand in quite a few different fields, Eric found his home in the collision industry in 2003, when a friend recruited Eric as an estimator for a large multishop operation (MSO), Cars Collision. Over the next 6 years, Eric would climb the ladder to become the Corporate Compliance Manager.
Craving a change, Eric became a firefighter and went on to become the youngest person in Indiana history to receive the Medal of Honor, having saved the lives of two of his fellow firefighters.
In 2014, Eric came back to the collision industry taking a role at Tom & Ed's Autobody, a multishop operation (MSO), as a Corporate Compliance Manager. After a few years, Eric ascended to become the Chief Operations Officer. Throughout this experience, he became more and more familiar with the technology used in the collision repair process. Fascinated with this constantly evolving and emerging technology landscape, when the opportunity to work directly with this technology and shops across the country arose, Eric jumped at it.
In 2018, Eric took a position as a Market Area Manager for a mobile diagnostics company. He soon became the Director of Field Operations, managing the team that worked directly with service providers and repairers.
In 2020, Eric shifted gears and moved to the position of Vice President Field Operations and Business Development with AirPro Diagnostics, having worked alongside them for years. He knew the mobile diagnostics and calibrations field and valued not only their commitment to providing the best solution for repairers, but also continually advancing the technology in the sector. Here Eric found the team and support he was looking for, with people never accepting the status quo and always striving to push towards higher advancement and education for the industry. Eric has helped create a synergy that allows the focus to remain on all stakeholders within the repair process. Taking this experience, Eric has become a trusted subject matter expert, speaker, and trainer both on the local and national levels concerning vehicle collision, diagnostics, and operations.
Eric is a proud father and enjoys boating and wake surfing with his son. Eric also enjoys time on the green and practicing his golf swing.
---
We Are Here for Your Shop